Challenge
A pharmaceutical company needed to improve cross-collaboration to facilitate regional knowledge and best practices sharing across its international organization.
The company was structured in nine geographic regions, which were expected to act as ONE team globally.
Leadership sensed a new structure was needed to make it act as ONE across, and asked Innovisor to diagnose the real collaborative structures in the hidden organization.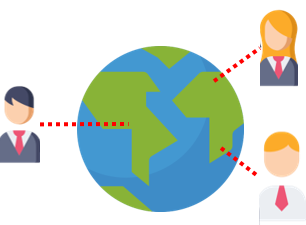 Insight
The diagnose confirmed the sense of the leadership. Collaboration happened in the regions. Across regions, it was limited!
The limited collaboration was also evident in the disconnected leadership network:
1. Leadership benchmark shows that 78% of leaders are normally connected in a coherent tightly knitted unit. In the company, only 36% of leadership were connected.
2. More frightening was that the leadership network was in reality 8 disconnected silos – almost reflecting the 9 regions.
Leadership was clearly not role modeling the behavior it requested from the organization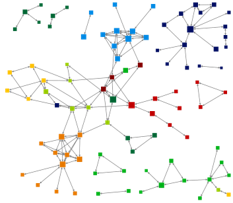 Action
Leadership immediately decided to strengthen their own collaborative network across the regions:
1. They set-up a workgroup consisting of the right leaders from the silos and thus quickly connected the leadership network into ONE;
2. They set up a virtual knowledge hub for the leaders;
3. They established guidelines and principles for the sharing of knowledge and best practices inside the Leadership team.