HR FROM OPERATIONAL FUNCTION TO STRATEGIC PARTNER
Challenge
A global HR organization with +400 employees working across five HR units needed to be 'Working as ONE'.
The business required HR to be a value-adding partner. Hence, the CHRO needed the employees to collaborate seamlessly across the HR units in order to provide the optimal value.
The CHRO wanted to know the critical steps to build a stronger HR organization, so Innovisor decided to analyze the networks and the engagement and feelings of the employees.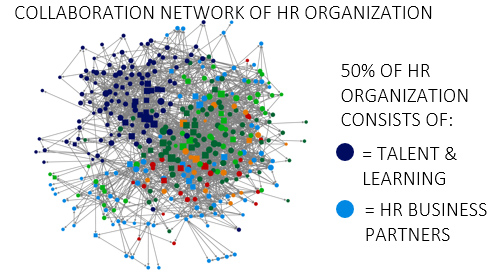 Insight
Innovisor identified a collaboration barrier between Talent & Learning and HR Business Partners that was critical to bridge to be a value-adding partner:
78% of Talent & Learning collaboration was with themselves while only 5% was with HR Business Partners
The most used word by managers, when stating how it was to work in the organization was "Complex". It was used more than twice as much as the 2nd most used
Five employees were identified who could strengthen cohesion between the two units.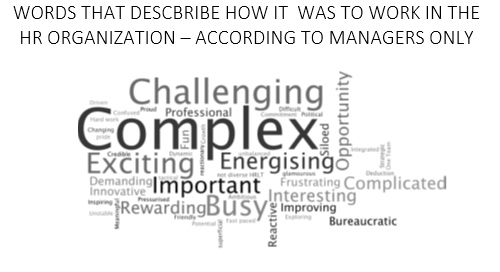 Action
The five employees were engaged as follows:
They were teamed together to work on a mutual assignment: Make HR more value-adding
They were given sufficient time by their leaders to solve the assignment
They had regular face-to-face meetings  to build lasting relationships
Three months later, the right employees had helped the HR organization to become more value-adding, while also bridging the internal collaboration barrier in HR