Challenge
A partner-owned law firm with 400+ employees had set new priorities to regain its position as the leader in the national legal market.
They wanted to provide more integrated services to its clients. Hence, improved internal cross-collaboration was required, but the culture for it lacking​.
Innovisor was asked to reveal the internal collaboration networks and advise, where and how the law firm could exploit synergies between its expertise groups​.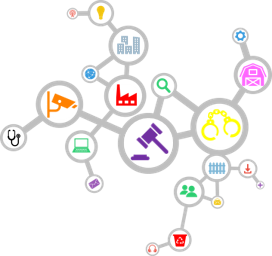 Insight
Innovisor had three findings in the collaboration network:
Expertise as barrier: Collaboration took place within own expertise groups;
Risk: Only four partners collaborated across. If these tenured partners retired, the firm would be left siloed;
Potential: Eight non-partners were identified that could mitigate the risk, if connected through the integrated service offerings.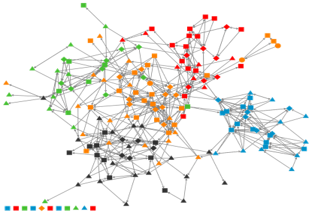 Action
The law firm revitalized the collaboration culture by focusing business development on the integrated services, and setting high expectations for it.​
They eliminated the collaboration risk by connecting the eight non-partners together through the integrated services. ​
They realized the untapped potential in integrating services through cross-collaboration across expertise areas. Today, 4 years later, it has regained its position as the most profitable and fastest growing law firm​.